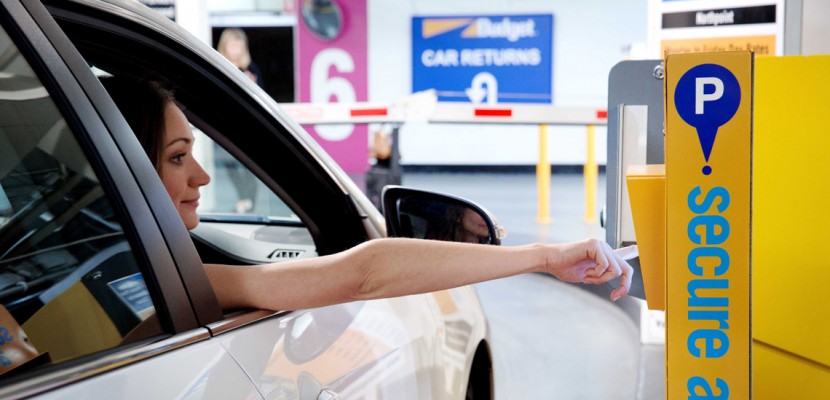 Why I Have a Commercial Operator ??
Thursday, 22 December, 2011
Some have asked why our University chooses to use a contractor for its cashiering operation; since it was already implemented when I started my career here, I can only explain the benefits I have observed. Of course, the benefits I describe in this article are my opinion, and not necessarily those of the University of Maryland, Baltimore, where I work.
A successful aspect of our arrangement here at the University between the contractor and the parking management is that we treat the overall operation as a joint partnership. By partnership I mean we support them and we make them a big part of our team. If there is a problem or issue, it is dealt with by all of us; nobody is 'thrown under the bus'. In a partnership both parties are motivated to find the best solutions and to assist the other in ways not typical in the parking industry.
Why ? ? ?
Expertise
In many cases, an experienced contractor will bring an array of knowledge to your operation. This knowledge can be in the form of 'lessons learned" from other operations they manage. Typical improvements include streamlining your operation with rate increases/decreases/early-bird specials for financial improvement as well as implementing valet operations to improve both space utilization and customer service.
The contractor can also assist in other job duties usually outsourced as well, i.e. maintenance and garage layout.

Customer Service
Many contractors are well versed in the importance of customer service; but since I truly believe this is the key to any successfully run operation, we have worked together with our contractor to design additional customer service classes for their staff to attend. We have also sent our contractor staff to off-site service training at our cost to improve the operation. As additional reinforcement, our contractor provides its staff with 'in house' training curriculum.

Ease of hiring
In many cases, contractors are able to bring aboard new employees in a much quicker timeframe than in the public sector, i.e. Universities and airports operations. An additional plus in this area is if the contractor operates other locations in the area he can manage the staffing levels more easily; bring in additional staff during peak operations, special events, and vacation time.

Ease of replacement of the bad apples
As with the case above, replacing operation staff can be handled immediately if needed, if the RFP contains the correct language. Finding the right staff members for our locations from the pool of employees is a more ideal situation.

Costs Savings
In many cases, utilizing a contractor to run your operation can save money in the long run. These savings may be in the form of labor costs and benefits savings. Unfortunately, the recent economic conditions are causing many public entities to review their current benefit packages offered to their staff. At UMB we have minimums the contractor must pay regarding wages and benefits. Additional savings may come, but not necessarily, from the savings in expenses such as insurance, uniforms, cleaning services, etc.

Accountability
With a properly written RFP, contractors can be held responsible in areas regarding the accountability and collection of revenues. They may also be held responsible for levels of customer service, maintenance schedules and other information needed by the client (i.e. overnight car inventory reports, garage tours, lamp outage reports, etc.).

We outline responsibilities to minimize failure; we believe if anyone fails the customer will ultimately be the one to suffer.
By Robert Milner